Cindy Engler, local artist exhibition at the Mall of Robinson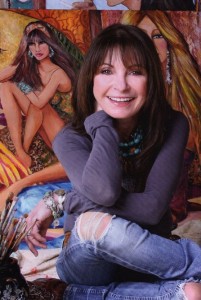 The Mall at Robinson features a rotating selection of pieces from local artists and photographers on the Lower Level Macy's Wing. We are thankful to serve our community to create unique opportunities and experiences.
Our current exhibition highlights the Fashion Inspired Art of Cindy Engler. Cindy is an artist from Pittsburgh Pennsylvania who studied Fashion Illustration at the Art Institute of Pittsburgh. Her love of style and expressions led to a successful career as a fashion and photographic model at a young age.  Cindy combines art and fashion by creating oil paintings in a style that is truly her own.
To discover more about Cindy Engler's Fashion to Passion art, check out her display on the Lower Level near Entry C.